| The Kominsky Method: Season 1 | Escape At Dannemora | Sally4Ever: Season 1 |
| --- | --- | --- |
| | | |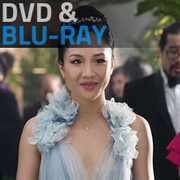 Find a complete guide to TV and movie titles heading to Blu-ray and DVD throughout the month of November, including Crazy Rich Asians, Incredibles 2, BlacKkKlansman, Sharp Objects, and more.
Making a Murderer: Season 2

Release Date:

October 19, 2018

Moira Demos and Laura Ricciardi return with another 10 episodes as Steven Avery's lawyer Kathleen Zellner and (Avery's nephew) Brendan Dassey's lawyers Laura Nirider and Steven Drizin work on reversing their convictions.

Better Call Saul: Season 4

Release Date:

August 6, 2018

A death causes Jimmy to put his relationship with Kim and his career as a lawyer in danger as the Saul Goodman seen on Breaking Bad begins to emerge.

Dynasty (2017): Season 2

Release Date:

October 12, 2018

A woman (Ana-Brenda Contreras) arrives claiming to be the real Cristal in the second season of the reboot of the 1980s Aaron Spelling nighttime soap.

Marvel's Daredevil: Season 3

Release Date:

October 19, 2018

The third season of the superhero drama is expected to have elements from the "Born Again" comic storyline with a clash between Matt Murdock/Daredevil (Charlie Cox) and Wilson Fisk/Kingpin (Vincent D'Onofrio).

BoJack Horseman: Season 5

Release Date:

September 14, 2018

BoJack stars in Princess Carolyn's TV show Philbert and Diane travels to Vietnam in the fifth season of the animated comedy.

Atypical: Season 2

Release Date:

August 7, 2018

The coming-of-age comedy series continues with Sam becoming more independent, dealing with high school and dating.

Norm MacDonald Has a Show: Season 1

Release Date:

September 14, 2018

The hour-long comedic talk show with the Saturday Night Live alumni and Adam Eget features interviews with Drew Barrymore, Chevy Chase, David Letterman, Jane Fonda, Michael Keaton, Lorne Michaels, Billy Joe Shaver, Judy Sheindlin, M. Night Shyamalan, and David Spade.

12 Monkeys (2015): Season 4

Release Date:

June 15, 2018

The fourth and final season of the sci-fi series Cole (Aaron Stanford) and Cassie (Amanda Schull) seeks to stop the Witness before the world is destroyed.

The Good Place: Season 3

Release Date:

September 27, 2018

Michael (plus Janet) as well as Eleanor, Chidi, Tahani, and Jason are back for the third season of the comedy.

Outlander (2014): Season 4

Release Date:

November 4, 2018

Claire and Jamie settle in colonial America, meet Jamie's aunt (Maria Doyle Kennedy) and a pirate named Stephen Bonnet (Ed Speleers) while their daughter, Brianna Randall (Sophie Skelton), researches the fate of her parents with the help of Roger Wakefield (Richard Rankin) in the 20th century.