Network:

Showtime

Series Premiere Date:

Nov 18, 2018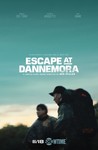 Summary:

The Ben Stiller-directed eight-part limited series dramatizes the 2015 Dannemora prison break in upstate New York, where convicted murderer Richard Matt (Benicio del Toro) plans an escape with fellow inmate David Sweat (Paul Daon) with the help of Tilly Mitchell (Patricia Arquette), the

The Ben Stiller-directed eight-part limited series dramatizes the 2015 Dannemora prison break in upstate New York, where convicted murderer Richard Matt (Benicio del Toro) plans an escape with fellow inmate David Sweat (Paul Daon) with the help of Tilly Mitchell (Patricia Arquette), the married prison shop supervisor who had become involved with both of them.

…

Expand

Genre(s):

Drama

,

Movie/Mini-Series
Show Type:

Mini-Series

Season 1 premiere date:

Nov 18, 2018

Episode Length:

60
A transformative work that so vividly brings the drama to life it might as well be brand-new to its audience. ... [Ben Stiller's] gorgeous and haunting work, combined with a career-best performance from Arquette, helps Dannemora transcend into one of the best TV experiences of the year.

Though there are moments throughout Dannemora where Stiller shows off his talent for creating thrilling, tense sequences regarding the machinations leading up to the escape, the series is perhaps even more dynamic in its quiet character moments. It's an acting showcase for the leads.

Riveting and superbly acted seven-part true-crime docudrama. [12-25 Nov 2018, p.11]

The idea of escape doesn't enter the story until the end of the second episode. Nevertheless, the component parts of Dannemora are solid, and often more than that. And all told, the series represents some of the best work that Arquette, Dano, Del Toro, Morse, and director Ben Stiller (playing it absolutely straight behind the camera, for the first time) have ever done.

Like many limited series these days, Dannemora probably could stand to be shorter; it stalls out and loses momentum in the middle episodes before ramping back up for the final installments. But there's a lot of rich psychological ground to cover here, and Stiller and his actors patiently sift through every bit of it.

The actors and Stiller's direction keep Dannemora mostly interesting despite how thin the characters are, but you can't help wishing their skills had been applied to a more fundamentally compelling story.

Unfortunately, all the top-notch acting can't quite overcome the pacing problems of Escape at Dannemora. It takes five episodes to get out of the prison and even Stiller's most impressive and creative efforts at illuminating all the discovery, digging and sweat it took to get there can't make it more exciting.
loved the first episode, will watch it till the end, great setting, awesome bunch of characters

This show is secretly **** hilarious, I think some people just don't realize it yet. First one is amazing and they didn't even start escaping yet.

What a fantastic pilot episode! The four lead actors are truly incredible - masters of their craft. So great to see David Morse back in

What a fantastic pilot episode! The four lead actors are truly incredible - masters of their craft. So great to see David Morse back in action. And Benicio? This role fits him like a glove. And Arquette? Just give her the Emmy now.

…

Expand

I've only seen the first episode so perhaps this is unfair. However, despite the good acting, especially Patricia Arquette who may win an Emmy

I've only seen the first episode so perhaps this is unfair. However, despite the good acting, especially Patricia Arquette who may win an Emmy for her performance here, I found this show lacking in appeal. It is gritty and full of unsavory characters as might be expected in a prison film. That makes it realistic, I suppose, but still not my favorite type of story. However, the plot line is interesting, so I plan to stick it out a little longer. A six overall.

…

Expand