| Spyro Reignited Trilogy | Battlefield V | Hitman 2 |
| --- | --- | --- |
| | | |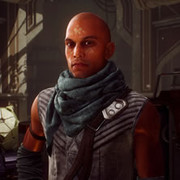 Find release dates, trailers, and scores for major upcoming and recent videogame releases for all platforms, updated weekly.
Red Dead Redemption 2

Release Date:

October 26, 2018

Developed by the creators of Grand Theft Auto V and Red Dead Redemption, Red Dead Redemption 2 is an epic tale of life in America's unforgiving heartland. The game's vast and atmospheric world also provides the foundation for a brand new online multiplayer experience. America, 1899. The end of the Wild West era has begun. After a robbery goes badly wrong in the western town of Blackwater, Arthur Morgan and the Van der Linde gang are forced to flee. With federal agents and the best bounty hunters in the nation massing on their heels, the gang has to rob, steal and fight their way across the rugged heartland of America in order to survive. As deepening internal fissures threaten to tear the gang apart, Arthur must make a choice between his own ideals and loyalty to the gang that raised him. [Rockstar]

Divinity: Original Sin II - Definitive Edition

Release Date:

August 31, 2018

Set a thousand years after the first game, Divinity: Original Sin II presents a darker, more grounded narrative and expands on the tactical combat system of its award-winning predecessor. In Divinity: Original Sin, you were on a quest for the forbidden Source magic. Now, you yourself are a Sourcerer: a dangerously powerful individual whose abilities summon creatures from the encroaching Void. The Divine is dead and the Void is everywhere. Sourcerers are blamed and the Divine Order is leading the charge against the threat: you. Captured and sent to Fort Joy, you will be "cured" of your powers -- no matter the cost. But the Order has secrets of its own that may cast doubt on its so-called holy mission. As you escape from Fort Joy, you realize that if the world remains godless, it will be consumed by the Void.

Astro Bot: Rescue Mission

Release Date:

October 2, 2018

Astro Bot Rescue Mission is a platformer, developed exclusively for use with PS VR. Take control of Astro the captain Bot and go on an epic VR rescue mission to save your fellow Bots who are dispersed all over space.

Tetris Effect

Release Date:

November 9, 2018

From deep beneath the ocean to the furthest reaches of outer space, Tetris Effect's 30-plus stages are more than just backdrops; together with music, characters, and animations tailor-made for each level and triggered by your actions, they're all meant to make you feel something — to convey a mood, or even provoke an emotional response. [Enhance, Inc.]

Marvel's Spider-Man

Release Date:

September 7, 2018

This isn't the Spider-Man you've known before, or seen in a movie. This is an experienced Peter Parker who is more masterful in fighting major crimes in New York City. At the same time he is struggling to balance his tumultuous personal life and career while the fate of nine million New Yorkers rests upon his shoulders.

Dragon Quest XI: Echoes of an Elusive Age

Release Date:

September 4, 2018

DRAGON QUEST XI: Echoes of an Elusive Age tells a captivating tale of a hunted hero and is the long-awaited role-playing game from series creator Yuji Horii, character designer Akira Toriyama and composer Koichi Sugiyama. While it is the eleventh mainline entry in the critically acclaimed series, DRAGON QUEST XI is a completely standalone experience that features entirely new characters, a beautifully detailed world, finely tuned turn-based combat, and an immersive story that promises to appeal to longtime fans and franchise newcomers alike.

Hollow Knight: Voidheart Edition

Release Date:

September 25, 2018

Descend into the world of Hollow Knight, the award-winning action adventure of insects and heroes. Explore twisting caverns, ancient cities and deadly wastes. Battle tainted creatures and befriend bizarre bugs.

Spyro Reignited Trilogy

Release Date:

November 13, 2018

The original roast master is back. Same sick burns, same smoldering attitude, now all scaled up in stunning HD. Spyro is bringing the heat like never before in the Spyro Reignited Trilogy game collection. Rekindle the fire with the original three games, Spyro the Dragon, Spyro 2: Ripto's Rage! and Spyro: Year of the Dragon. Explore the expansive realms, re-encounter the fiery personalities and relive the adventure in fully remastered glory. Because when there's a realm that needs saving, there's only one dragon to call.

Yakuza Kiwami 2

Release Date:

August 28, 2018

Kazuma Kiryu thought his Tojo Clan days were behind him. He and his young ward, Haruka Sawamura, have built a peaceful life from the ashes of conflict. All it took was a single gunshot to shatter that peace. Yukio Terada, the fifth chairman of the Tojo Clan, has been assassinated. With war on the horizon, the legendary Dragon of Dojima is pulled back into the world he wanted to leave behind.

Valkyria Chronicles 4

Release Date:

September 25, 2018

A Continent Engulfed in the Bitter Flames of War. Commander Claude Wallace and his childhood friends set out to fight in a desperate war, but bone-chilling blizzards, waves of imperial soldiers, and the godlike powers of the Valkyria stand between them and victory.